SAN ANTONIO - We've been riding a merry-go-round of weather lately with a little taste of almost everything mother nature has to offer. The craziness will continue throughout the weekend.
Download the KSAT Weather app for iPhone and Android

Friday: Little sunshine, but comfortable

Friday's sky will still be mostly cloudy, with a chance for some areas of sprinkles as well.

It will be a little cool early on — in the 40s, but by the afternoon, temperatures should make it into the 60s. The clouds will help to keep a small chill in the air though.

Saturday: Taste of spring again?

While clouds will still shroud the sun for most everyone on Saturday, the thermometer will head for over-achievement. Look for a high around the mid-70s for the afternoon with a southerly breeze.

Saturday won't be an ideal day, but it looks like this will be the best day for outdoor activities out of the next week.

Then, we gear up for Sunday. Drum roll, please.

Temperatures plummet

A cold front will move through South Texas on Saturday night. Ol' Man Winter's cold grasp will bring back a flavor of winter for the end of the weekend.

Our temperatures will be in the 40s all day on Sunday, with a slight chance of some drizzle and light rain. This will be the perfect day to relax on the couch all day and not feel guilty. Enjoy!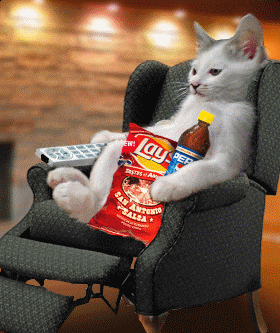 -------------------------------------------------------
Check out the latest satellite imaging tracking storms in the San Antonio area here:
Continued Weather Coverage
Stick with KSAT 12 News, your Weather Authority for the latest weather updates.
Keep up with the latest alerts from the KSAT Meteorologists with their Twitter stream below:
Copyright 2018 by KSAT - All rights reserved.