SAN ANTONIO - As Santa makes his final preparations before his trip to Texas on Monday night, he'll need to make sure Rudolph is in top form. Why? Well, they'll have to travel through a lot of clouds and even some drizzle, putting Rudolph's red nose to good use.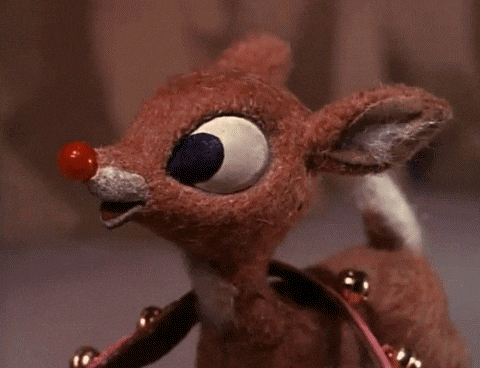 It may seem hard to believe, especially considering how nice the weather was recently, but we are going to see the forecast change big-time Christmas Day.
Here are the forecast details you need to know:
Christmas Day
Skies will be overcast all day Tuesday
Drizzle will be likely, especially during the first part of the day
Light showers will be possible in the afternoon and evening
Temperatures will again be limited to the 60s for much of the day
Humidity will be very high all day
Fog will develop early in the morning and late at night
While it's certainly not the most pleasant Christmas forecast we've ever had, there will be no concern for severe weather or even any heavy rain on Christmas Eve or Christmas Day. However, visibility will likely be limited, especially when fog develops. Please use caution on the roads if you'll be out and about.
After the holiday, rain chances hang around. Thunderstorms will be possible Wednesday and Wednesday night as our next cold front moves through.
By Wednesday night, a line of storms will move across South Texas. Along this line, some of the storms could be strong or severe capable of producing gusty winds, some hail, and even a couple of spin-ups.
Thursday morning, rain will be moving east, and skies will be clearing.
This is an evolving forecast, so please stay connected with us through the next few days! Merry Christmas!
WATCH: The latest forecast
Copyright 2018 by KSAT - All rights reserved.