Cold front Monday sets South Texas up for first freeze of season
Colder and windy conditions arrive by Monday afternoon
SAN ANTONIO – Calling all cold weather-lovers! This week's forecast is right up your alley. 
A reinforcing shot of some colder air arrives Monday, setting the stage for many across South Texas to see the first freeze of the fall season.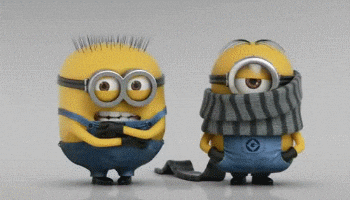 Before the freeze potential, we'll have to get through a colder and windy day on Monday. 
MONDAY MORNING: While any showers during the Monday morning commute will be very light, overcast skies, fog, and wet roads will combine to make for a messy drive. Morning temperatures will be in the low-50s. 
MIDDAY MONDAY: Our next cold front will arrive in San Antonio by midday Monday. This front will produce some scattered showers as it moves through. There is no threat for severe weather. 
MONDAY AFTERNOON: Behind the front, temperatures will begin to tumble! Expect temperatures in the 40s Monday afternoon, and in the upper 30s by Monday night. Additionally, it will also become very windy Monday afternoon. North winds will be sustained at 15-25 mph, with gusts near 35 mph at times. This will create a wind chill factor. The wind chill is what the wind makes it 'feel like' to our bodies when the air temperature drops below 50 degrees Fahrenheit. Wind chills Monday evening will be in the 20s and 30s all across South Texas. Bundle up! 
MONDAY NIGHT: As skies clear out northwest of San Antonio, the first freeze of the season will be possible in the Hill Country and points northwest of San Anotnio.Temperatures are expected to stay above-freezing in San Antonio Monday night, but not by much. Lows in the Alamo City will be in the mid-30s under partly cloudy skies. 
TUESDAY: The sun will make a triumphant return by Tuesday morning. Afternoon high temperatures will be in the upper-40s and low-50s. While it will be breezy Tuesday morning, winds will relax in the afternoon hours. 
TUESDAY NIGHT: Clear skies and lighter winds across all of South Texas will set everyone in the KSAT viewing area up for a freeze. Low temperatures will be in the upper-20s and low-30s.
FREEZE PREP TIPS - Remember the 3 P's: Pets, plumbing, plants! 
If you can't bring your outdoor pets inside, make sure they have a warm place to stay! Consider giving them extra blankets or setting them up with a heat lamp.
READ MORE: Cold weather safety tips for your pets
Don't forget about your outdoor plumbing pipes. Wrap or cover them to prevent them from bursting. Leaving a very light drip on your indoor faucets is also encouraged.
DON'T FORGET: 5 tips to prep your home for cold temperatures
Finally, bring in or cover any sensitive outdoor vegetation. 
WATCH Your Weather Authority's Latest Forecast: 
Copyright 2018 by KSAT - All rights reserved.
---
About the Author: